How to choose a luxury pool float lounger for adults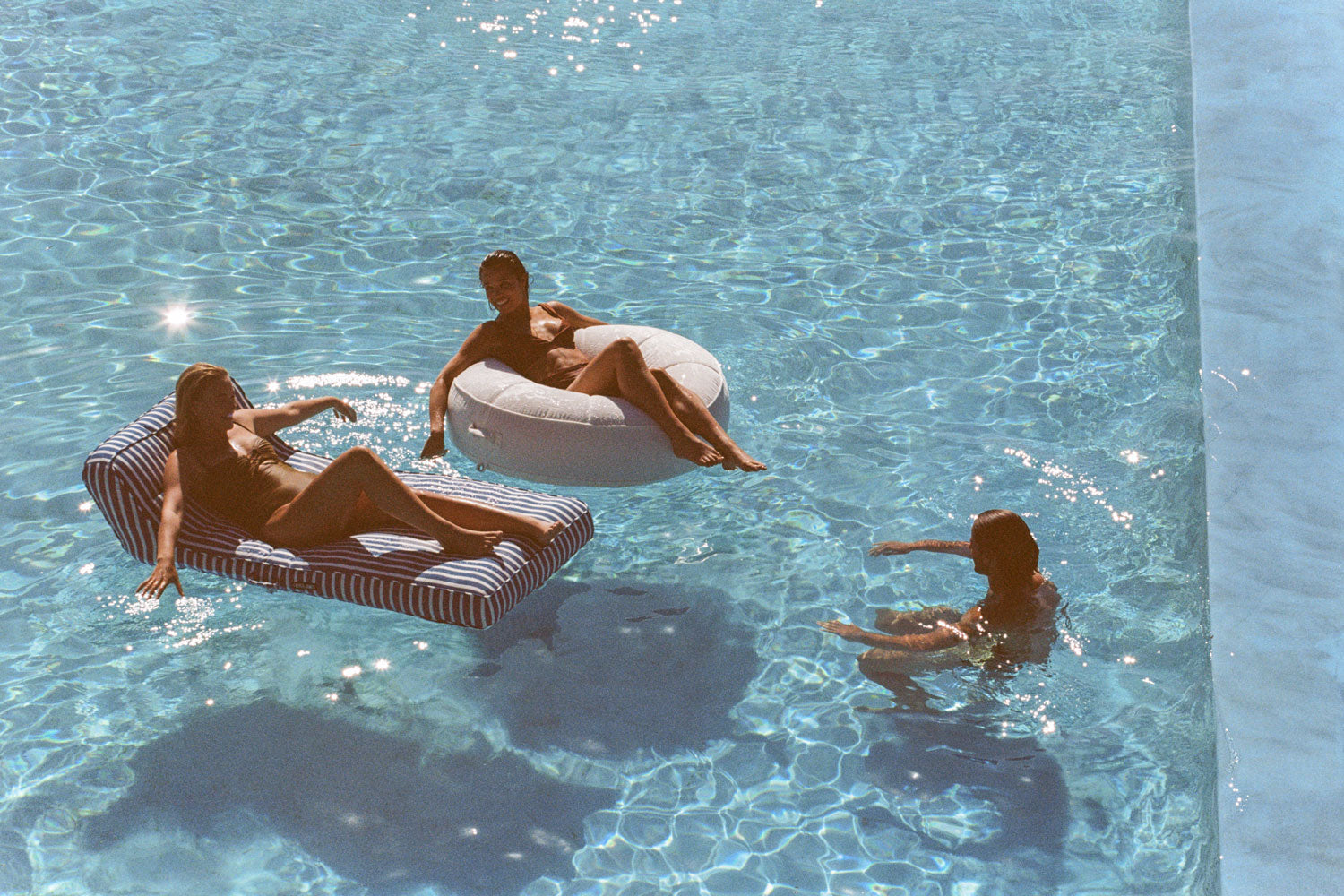 For a long time, pool floats have traditionally been made of cheap plastics, and designed to only last for short periods of time, hence the low price point. 
Oliver James Lilos has strived to create a luxury version of the traditional 'pool float' by improving product quality and experience through elevated material and manufacturing choices. 
We do this while keeping the original spirit and lifestyle that accompanies customer experiences with previous pool floats on the market.  
Through our years of product development and research, we have created a comparative guide to help you break down and understand the benefits of choosing to invest in a luxury pool float, in particular, an Oliver James Lilo.
TPU vs PVC Inflatables
Most Inflatable pool floats are made of a material called polyvinyl chloride (known as PVC or Plastic). We can't stress how bad PVC is for the environment. Beyond this, it just doesn't make the best pool floats from a performance perspective.  
Instead, we choose a Thermal Polyurethane film (known as TPU), a rubberized and elastic film.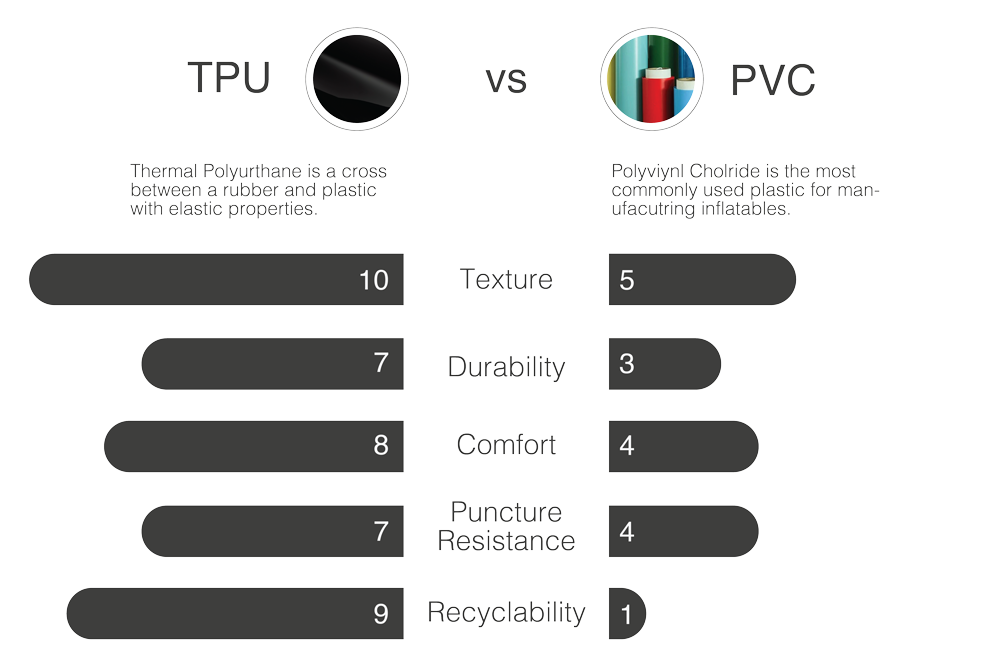 Upholstered vs Plastic
In order to add another level of protection to our TPU inflatable cores, we gave them upholstered fabric covers. Whilst also considering the added benefits of a cover when it comes to comfort and design. 
Covers also serve a very functional and essential purpose; they protect inflatables from UV damage and punctures.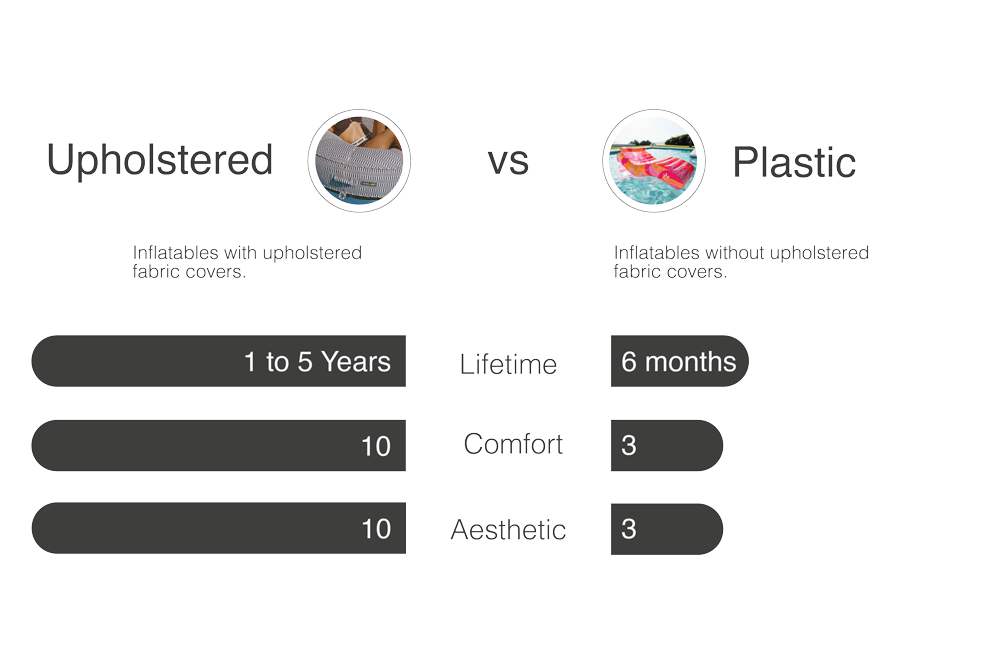 Solution Dyed Acrylic
We source our SDA fabrics from Sunbrella®. Sunbrella pioneered the use of SDA. Which is now the gold standard for outdoor fabrics. 
All of our fabrics are 100% Solution Dyed Acrylic (SDA), which are unique in that a liquid acrylic solution is mixed with dye, formed into a fibre, and then spun into yarn with more complex fabrics requiring a jacquard loom. This process allows our fabric covers to be: 
Waterproof in both chlorine and salt water.
UV and fade-resistant.
Soft to the touch.
Mold and mildew resistant.
Bleach cleanable
Although SDA is the best choice for all outdoor applications, there are other outdoor fabric options on the market which don't offer the same performance and guarantees.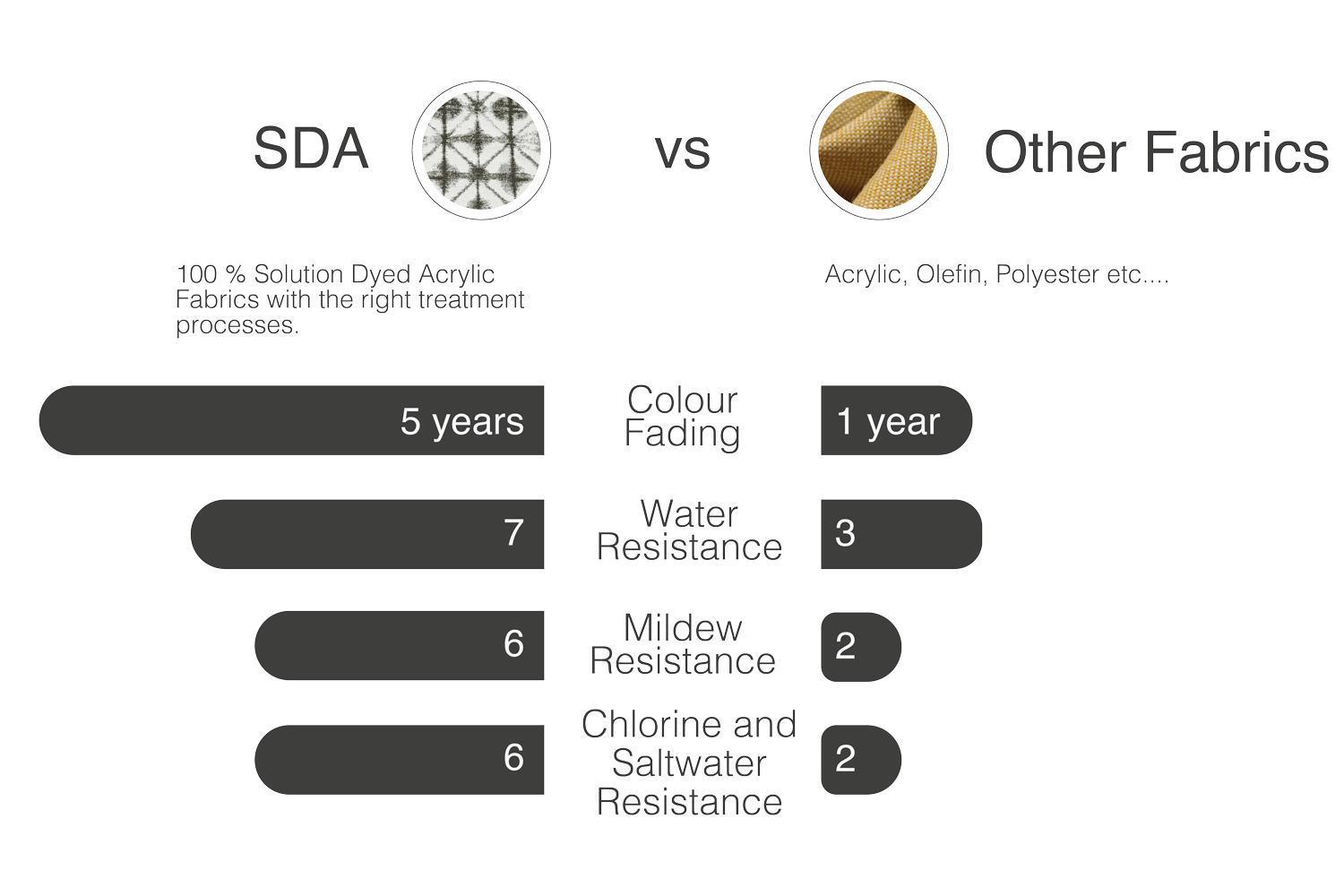 Our Trims
Every Oliver James Lilo has a Phifertex base that tapers up the side of your lilos so you don't have to worry about rough poolside surfaces. Phifertex mesh is an extremely durable and high-quality material consisting of a polyester fiber, making it nearly impossible to tear. 
Beyond this, our marine-grade stainless steel eyelets not only let you tether your lilos but also connect them together. Our YKK zippers allow for easy interchangeability of parts and cleaning, not to mention all these trims are reinforced using Tenara thread, the strongest thread in the market.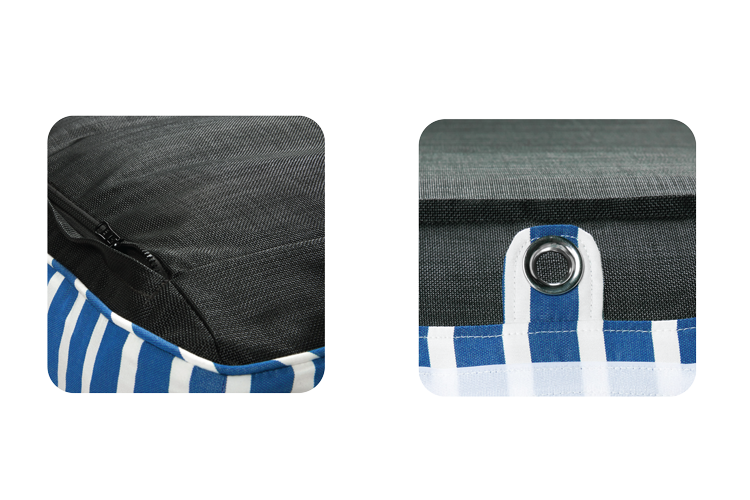 Inflation, Deflation and Strorage
Each Oliver James Lilo comes with a portable USB rechargeable pump to inflate and deflate your Lilo within 80 seconds. Easily store your lilos in the off-season.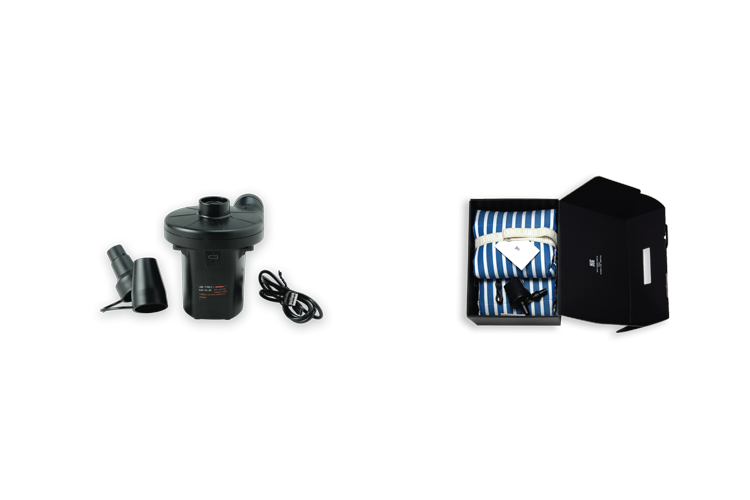 Blog posts
See all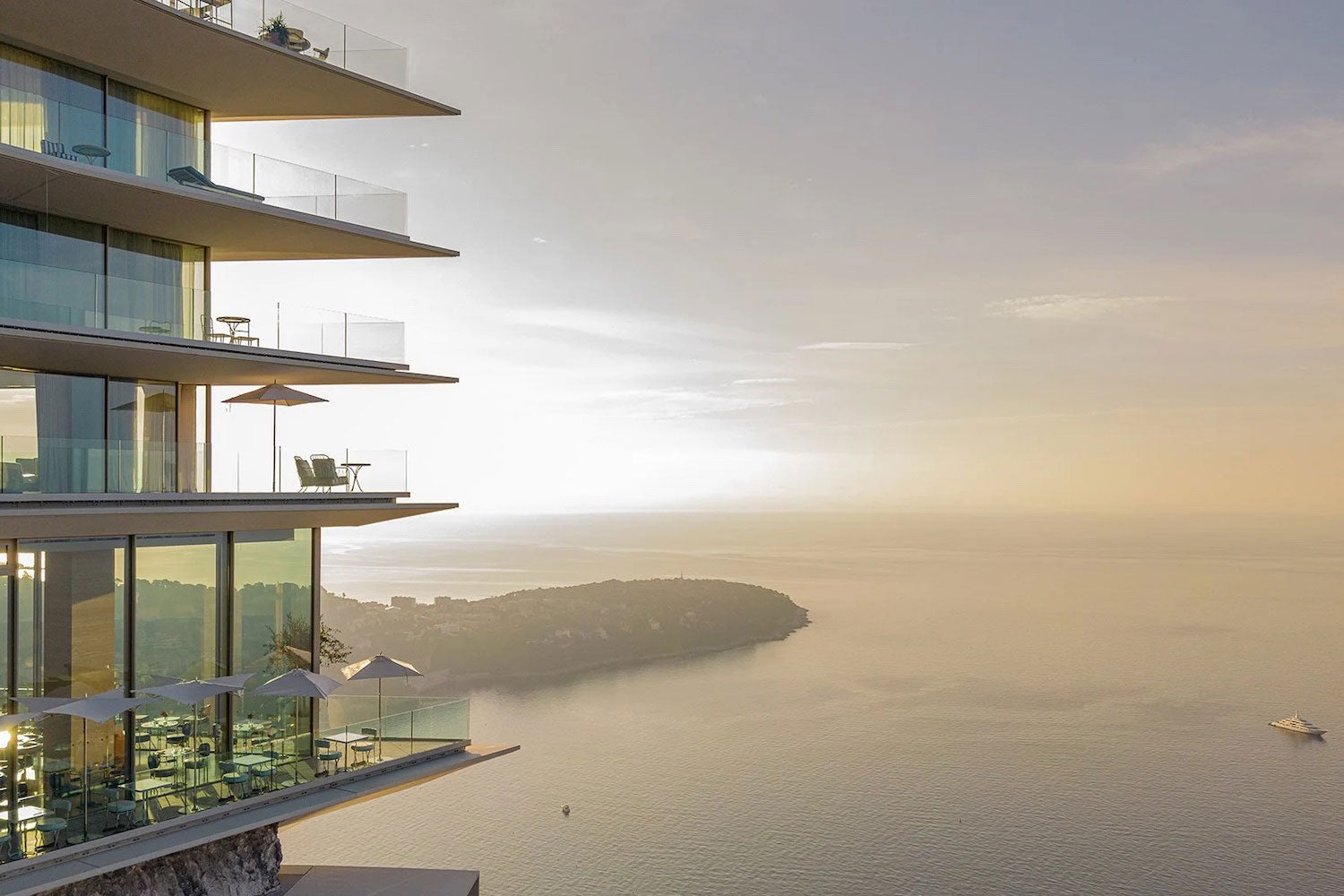 A luxurious hospitable summer season
We have been both humbled and blessed over the past three years to partner with some of the most renowned boutique hotels and collections from across the globe.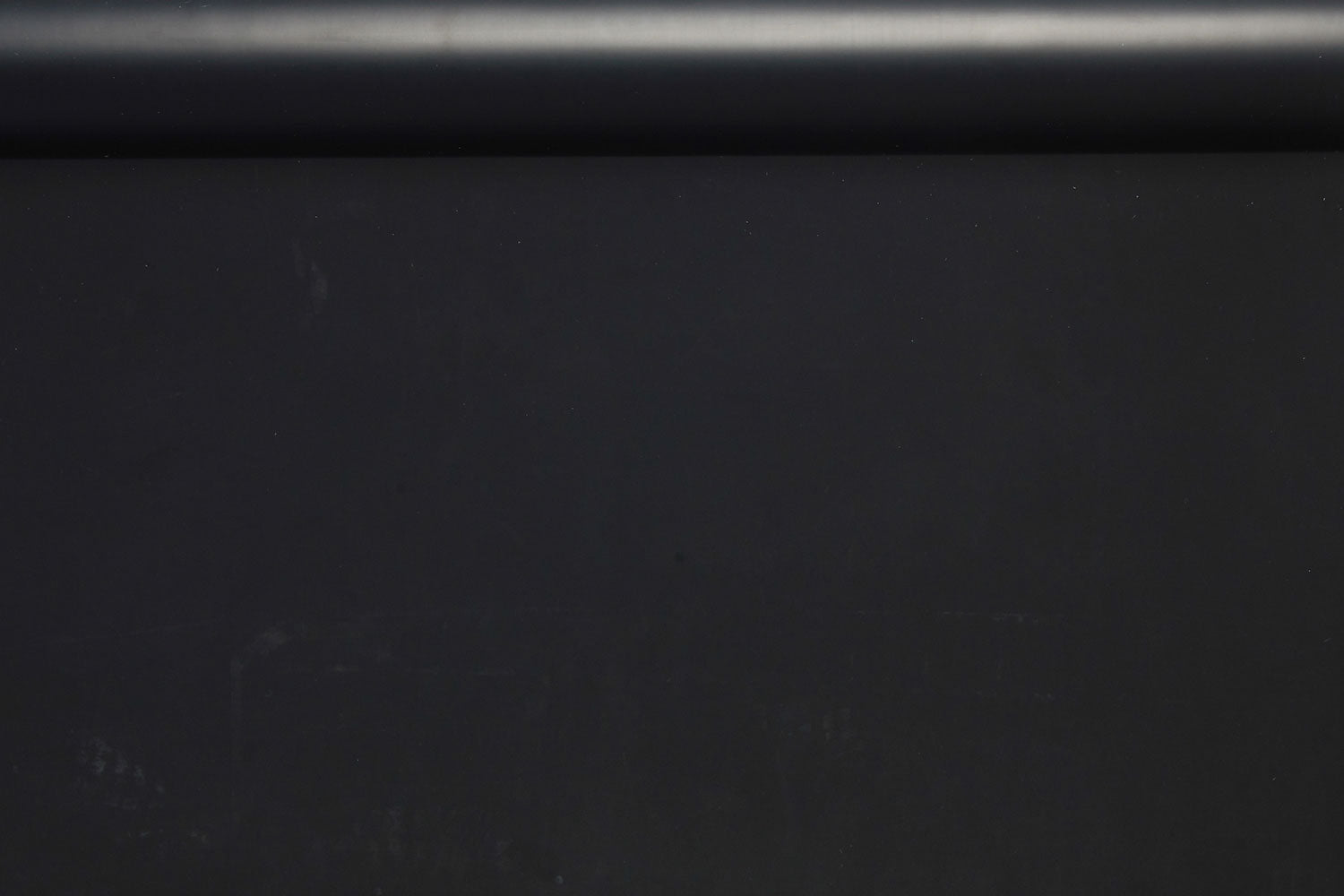 Say goodbye to the days of cheap plastic pool floats and join us in our commitment to floating PVC free.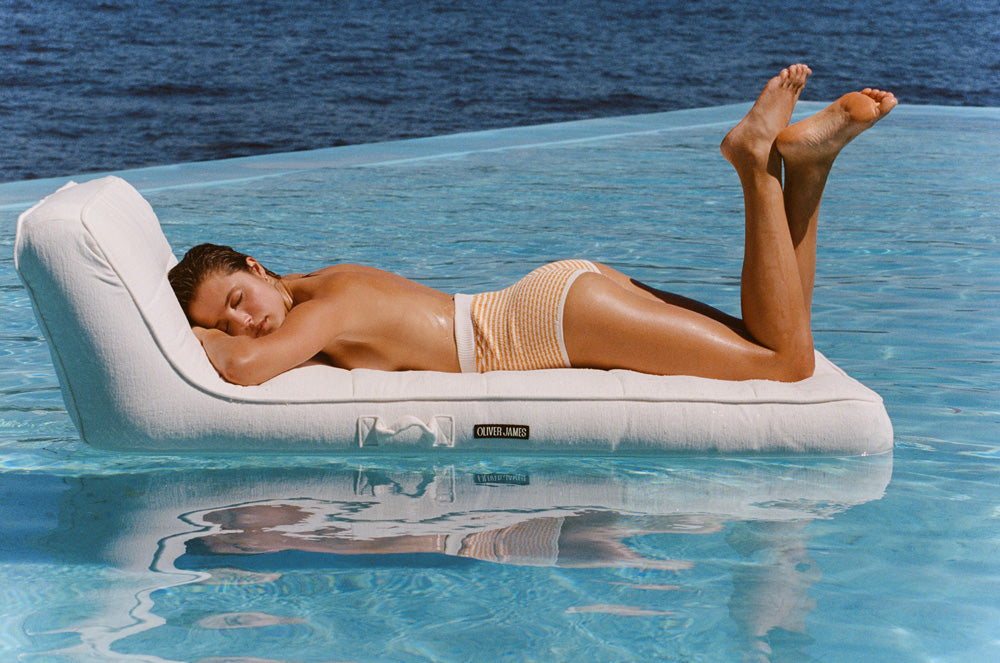 Welcoming our Summer 2023 Collection
This season, we are proud to have launched a completely transformed new collection of Double and Single Lilos and introduce our newest upholstered inflatable product category, The Ring.