Our Story and Philosophy
About Oliver James Lilos
Where we've been and where we are going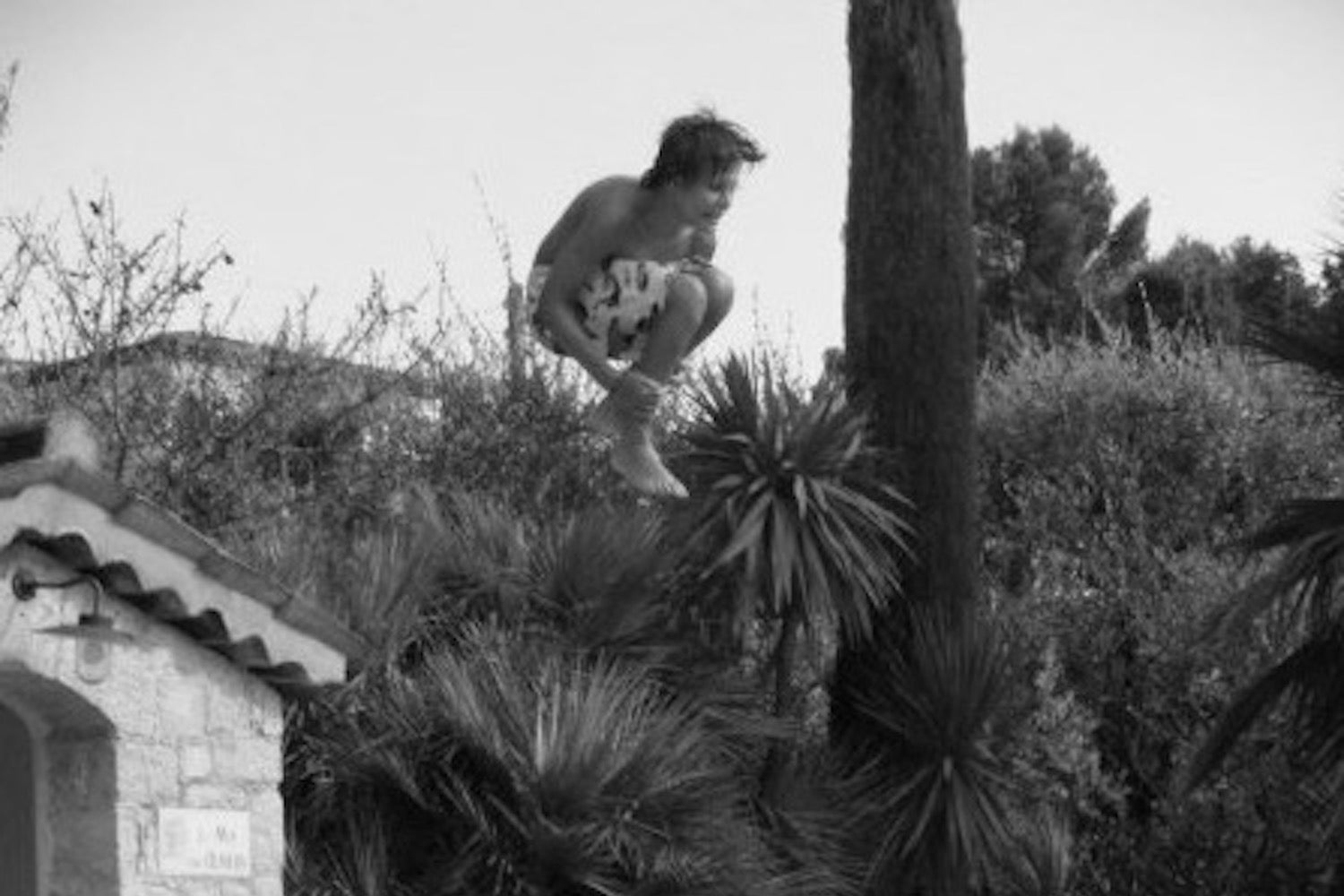 Founder's Note
"As a child, my parents would spend their summer days lounging around and soaking up the sun. At the center of our summer experience were Lilos. Parents and friends would share the Lilos, chatting away and telling stories.
For us kids, we were acutely aware of our parents' fondness of their time on the Lilos.
We would eagerly watch, waiting until they were fully settled and completely dry. When the moment arrived, we would sneak up behind them and cannonball them, reveling in our deviousness."
Oliver Micklewright
Our first Lilos c. 2017
The launch of 'LILO'
Starting in Los Angeles, our first and original Lilos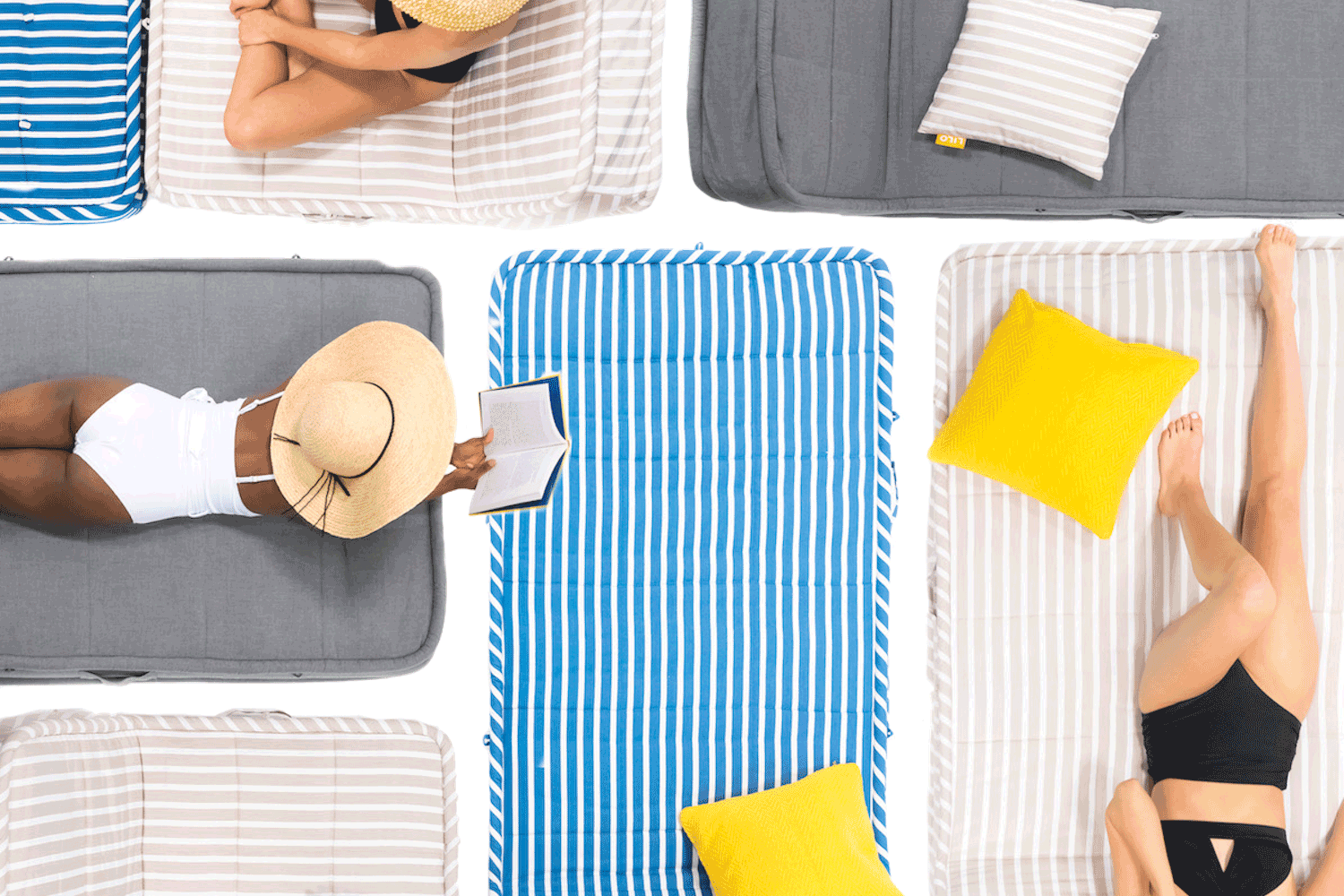 The Goal
Design the finest inflatable Lilos. Lilos that would stand the test of time, look great but, beyond a product, also capture that same feeling that our founder had as a child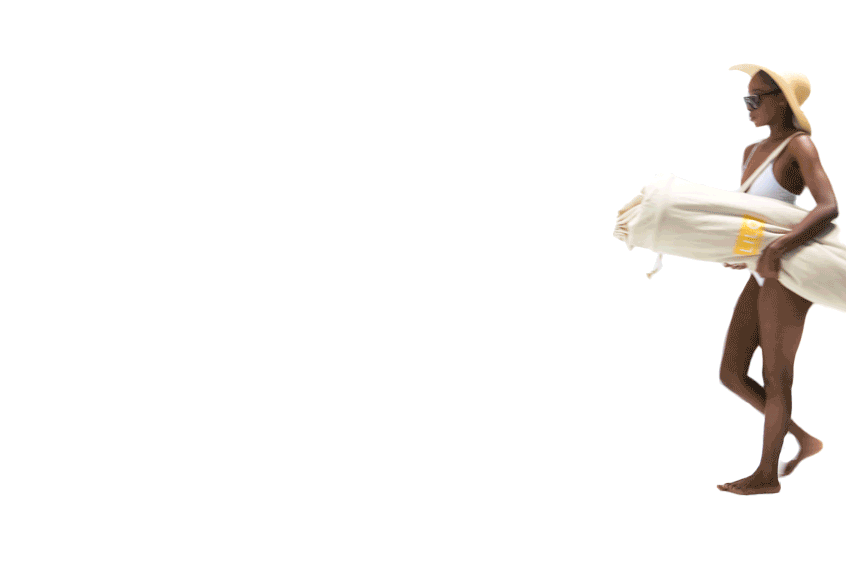 The First Lilos
The initial product concept was simple, develop a more durable inflatable core, not like your typical PVC toys and then upholster this core with outdoor performance fabrics. This process was not novel but had never perfected
Battling the Sun, Chlorine and Saltwater
Curating Materials
To make the best Lilos we need to use the best materials. No short-cuts, a focus on quality and the belief that our customers will only be satisfied with the best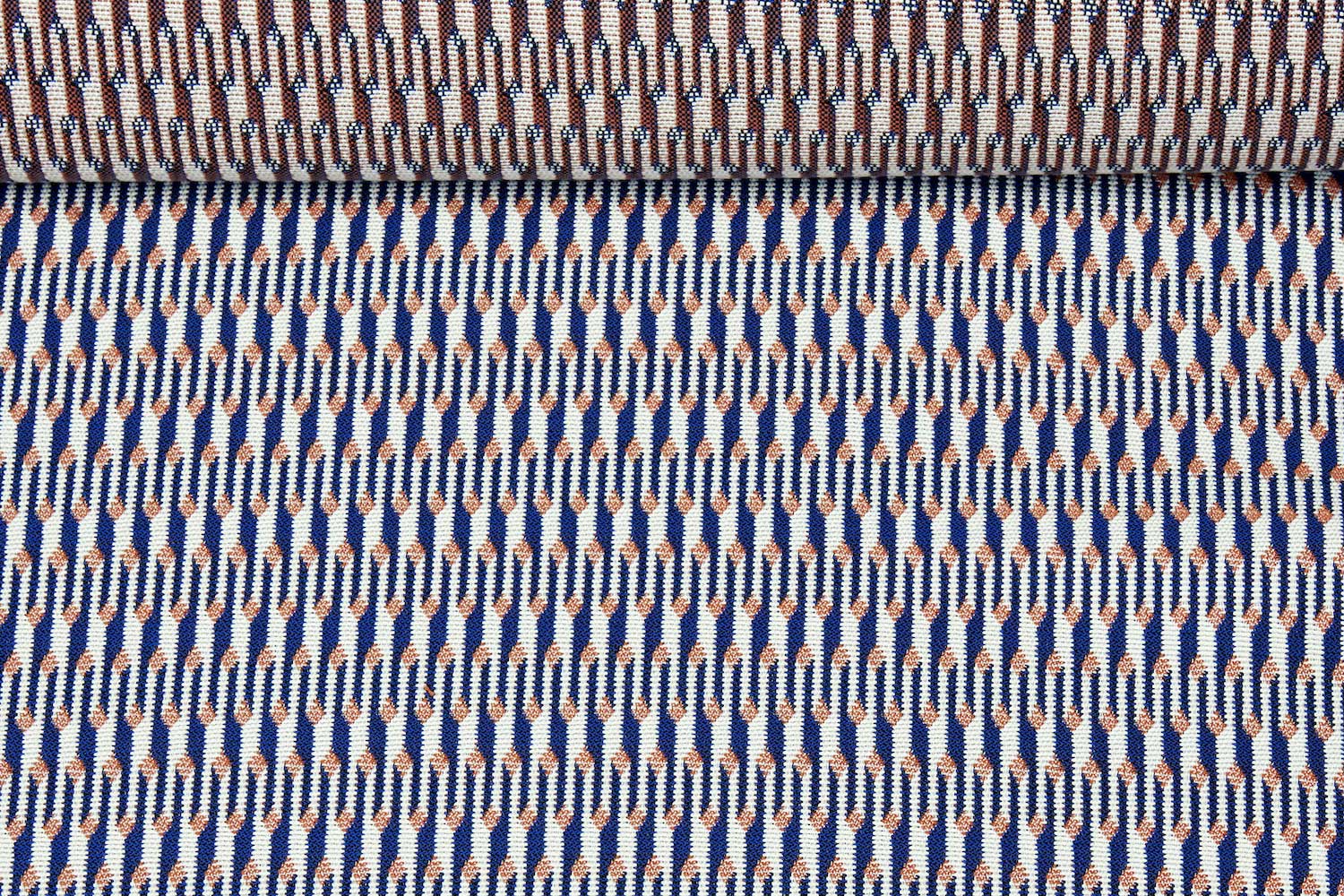 Solution Dyed Acrylic (SDA)
UV, mold and mildew resistant and bleach cleanable. Woven fabric consisting of solution dyed yarns, with patterns woven by jacquard looms
Solution Dyed means the color is in the DNA of the yarn rather than on the surface as per the usual dying or printer processes. When these fabrics are exposed to external factors the colours may fade from the outside of the yarn but the DNA of the yarn remains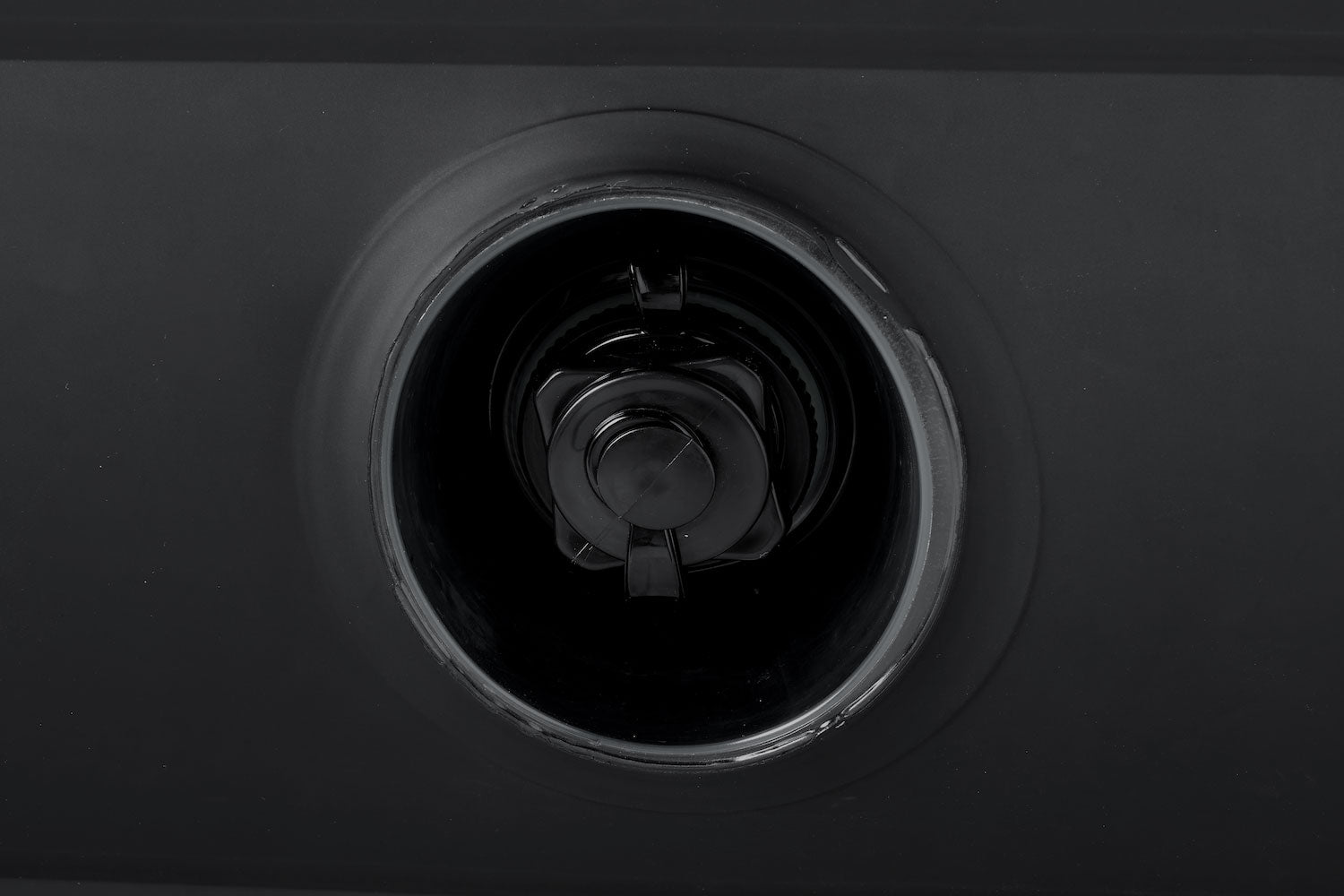 Thermal Polyurethane
TPU is recyclable and often considered the best material to make performance inflatables. TPU is elastic, meaning you avoid that squeaky feeling of inflatable while also increasing the comfort and durability. TPU is not as simple to weld, but when welded properly with the correct film it is the best option
We currently choose a two-way Boston valve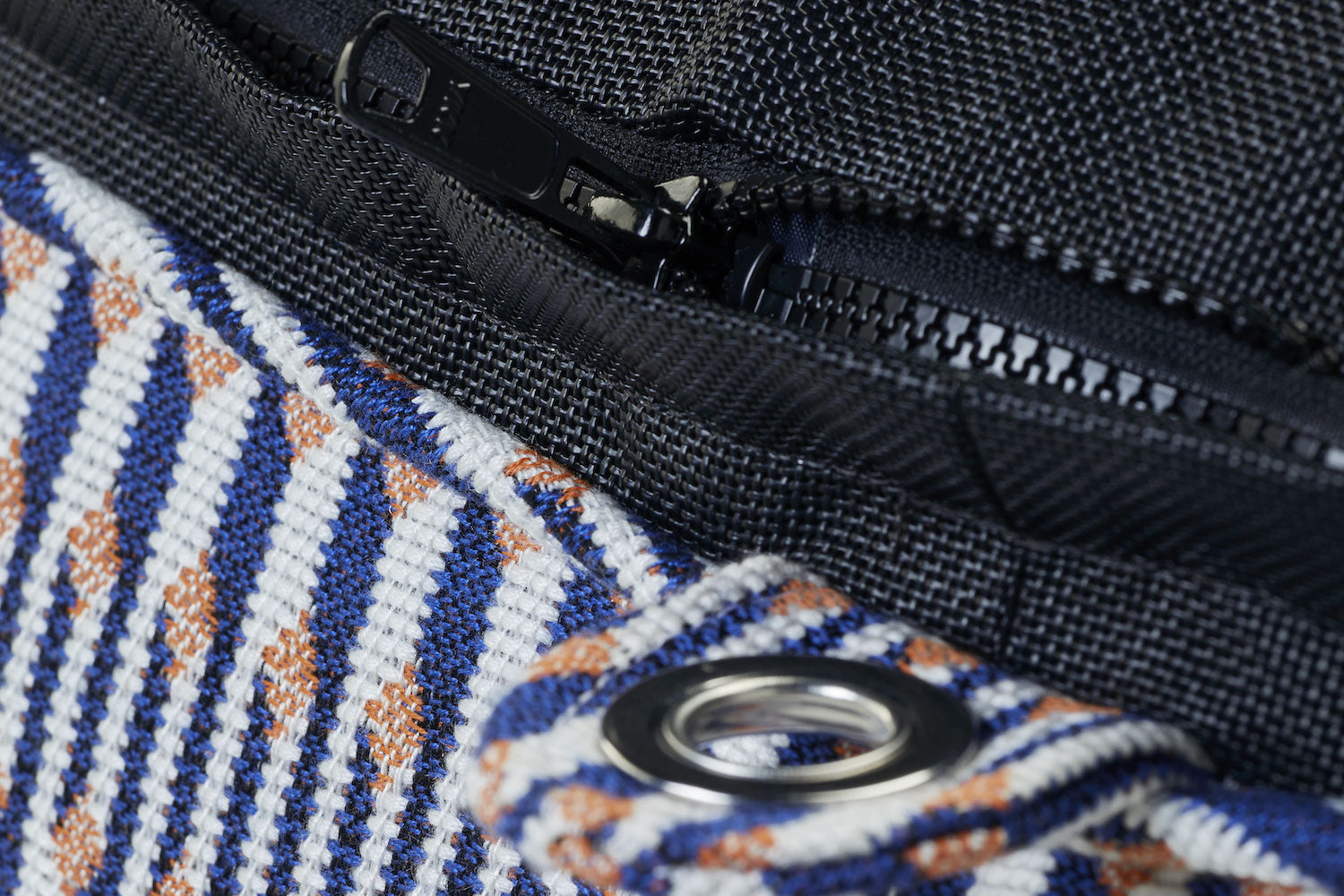 Marine-Grade Trims
Bases that taper up the side made of Phifertex® material protect our cores and fabrics from general wear and tear
Our Vislon #5 YKK zippers are marine-grade and allow for easy interchangeability of the covers
Stainless steel eyelets reinforced by Tenara® thread allow for an easy tether to structures and other Lilos
Our positioning and our goals
The Brand
To be the leader in performance inflatables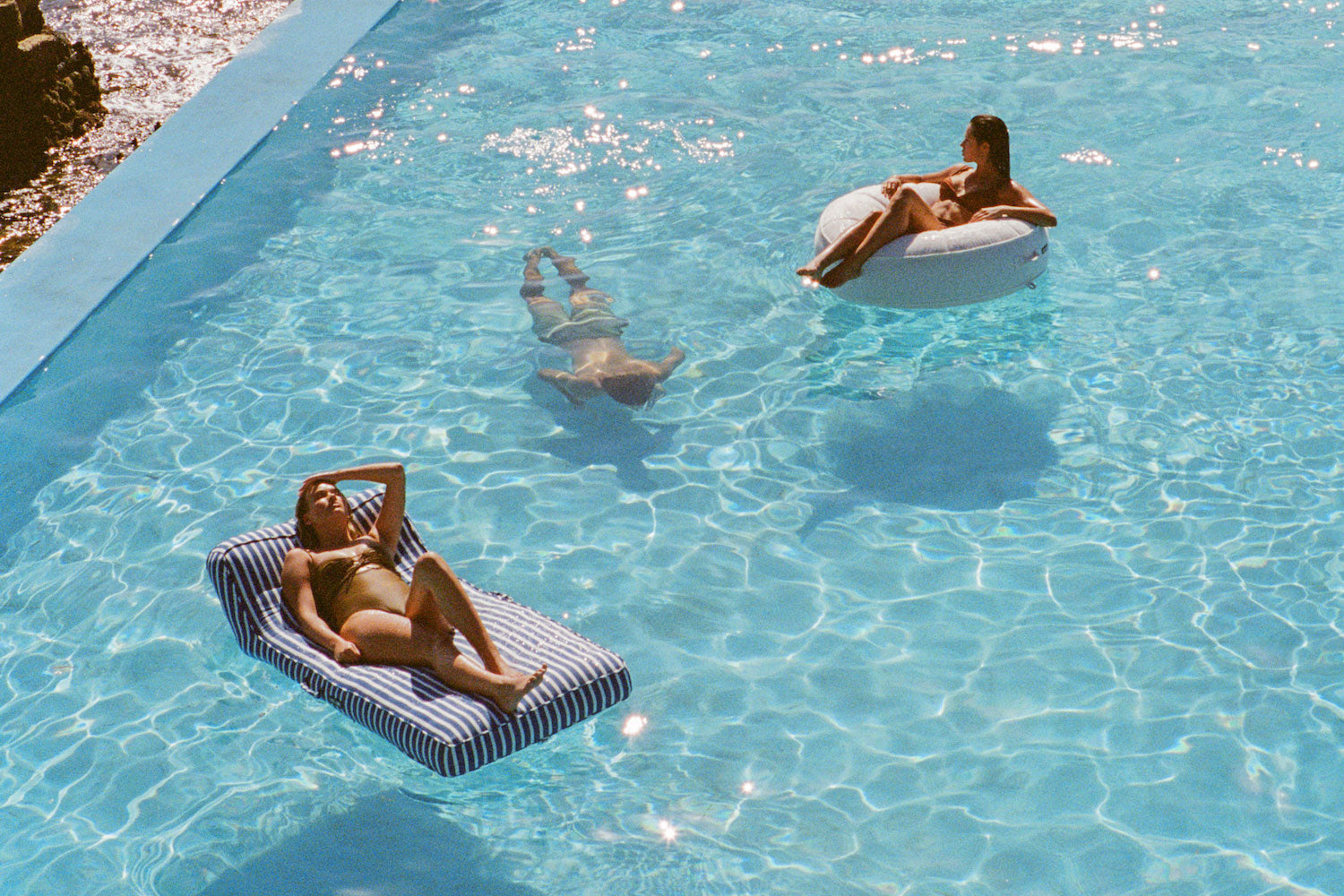 The OJL Lifestyle
Capturing the feelings of those languid summer days and sharing that feeling with our customers
Shop Now